Sustainable and exciting work for musicians (high salary)
Transforming Alzheimer's patients' lives with your music is not just another 9-5 job.
It's also a life-changing new movement, both for you and for thousands of Alzheimer's patients.
Our vision is twofold: to bring the universal power of music to Alzheimer communities and to create a new, sustainable field of work for musicians and therapists. And it's real — we are already working in over 25 facilities in the Bay Area and we continue to expand our work every day.
We invite you to learn the Village Song method and discover work where you can express your musicality, make a good living, and help people who are suffering from an incurable disease.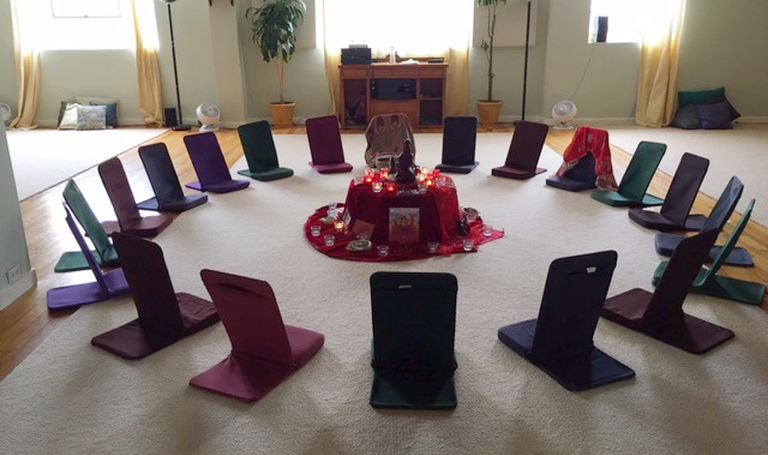 The 2018 session of Village Song will be taught over the course of seven weekends.   Hours: 10am-5pm.  Dates will be published soon!
Weekend 1: March 3rd & 4th 

 

Creating Community | Experiencing Music's Therapeutic Power

Weekend 2: April 7th & 8th Understanding the World of Alzheimer's | Making Music with Alzheimer's Communities
Weekend 3: April 28th and & 9th Using Drumming to Inspire Community
Weekend 4: June 9th & 10th Looking at Life and Death| The Roles of Caregivers | Being with Dying
Weekend 5: July 14th & 15th Launching Your Business—Marketing Yourself and Your Music
Weekend 6: August 4th & 5th Integrating What We've Learned
Weekend 7: August 26th Closing Ritual
The series will be taught at Temple Dara in the Temescal District in Oakland, California—a large, light-filled space that is easily accessible by car and public transit.
 Village Song practitioner
After completing the course and gaining an intimate understanding of the Village Song Method, you'll receive a graduation certificate. At this point, you're qualified to employ the spirit of the method anywhere you go and to use ideas you've gleaned from the training.
To become a certified Village Song practitioner you'll need to prove your knowledge of the Village Song's curriculum and your ability to apply it. You can accomplish this in a number of ways, including demonstrating your skills directly with memory care patients
I want to study and work with Village Song. Don't start the training without me!
A little bit about Lior;
Hey, my name is Lior and I am the founder of Village Song.
For me, music has always been more than entertainment. It is also a profound source of healing, a powerful way of connecting people, and a vehicle for transformation. In 2009, I studied at the California Institute of Integral Studies in the Voice, Sound and Healing Music Program. I also began studies in the field of body-oriented psychotherapy, attending the Hakomi Institute of California.
After my graduation from these programs, I began working and assisting renowned Bay Area singer-songwriter-teacher Jennifer Berezan with her class "The Healing Ecstasy of Sound." I also began working musically in a wide range of spiritual organizations with many teachers and artists. Over the years, I have used the healing power of music to make a difference for the homeless, for kids, for hospice patients, and more recently for elders. Five years ago, I developed the Village Song method being used today in 25 different centers around the Bay Area.
Village Song is my life's work, changing the world of thousands of people. I invite you to join me in this magical, musical journey.